WINNIPEG KYOKUSHIN KARATE
DOJO ENTHEOS
FREE KYOKUSHIN KARATE CLASSES
REGISTRATION OPEN FOR THE YEAR 2018

For new students (beginners) who are interested on learning Kyokushin Karate we are offering free classes every Fridays. Our Friday's classes is on-going, new students are welcome all year round. Once the new students learn the basic then they will have the option to participate also in the Tuesdays classes.

Also we are planning to start a new classes for new students from 8 to 12 years old and from 13 to 16 years old. This class will be every Tuesday from 6:00 to 7:30 p.m. . Those classes will start as soon as we get enough students registered. Read below for more information on how to register for these Classes.
To participate in my classes the students need to wear a shirt and a jogging pant (the clothes can be of any color but must be plain, no writing, drawing or pictures on it. The jogging pant must be without packets). Read below for more information on how to register for these Free Classes.
Instructor Information: The Instructor, Sensei Angel Carrasco is a 4th Dan International Black Belt in Kyokushin Karate (IKO 3), and also hold a Black belt in Taekwondo. Sensei Angel Carrasco have more than 40 years of teaching experience and is associated with the International Karate Organization Kyokushinkaikan (IKO 3), and also a member of the Canadian Kyokushinkai Organization (IKO 3)

SCHEDULE FOR THE FRIDAYS CLASS:
CHILDREN CLASS: (8 TO 14 YEARS OLD)

FRIDAYS: 6:00 P.M. TO 7:30 P.M.

Note: Parents (Guardians) are welcome to participate in the children class with their children.
ADULT CLASS: (15 YEARS OLD AND OVER)

FRIDAYS: 7:30 P.M. TO 9:00 P.M.


SCHEDULE FOR THE TUESDAYS CLASS:
CHILDREN CLASS: (8 TO 12 YEARS OLD)

TUESDAYS: 6:00 P.M. TO 7:30 P.M.

Note: Parents (Guardians) are welcome to participate in the children class with their children.

CHILDREN CLASS: (13 TO 16 YEARS OLD)

TUESDAYS: 6:00 P.M. TO 7:30 P.M.

To register or for more information:

send an e-mail to Sensei Angel Carrasco, at: angel@kyokushincanada.com. Include the following information:
1) Name
2) Age
3) Address
4) Phone number
5) E-mail address (if you have one)
6) Name of the parents or guardian (Children under 18 years old)
7) Please, mention where you get the information from (From a friend, from this website, ....)

You can also Phone at: (204) 669 - 5731 (After 5:00 p.m.)


INFORMATION ABOUT THE FREE KARATE CLASSES

What it means Free Karate Classes?: It mean that the teacher does not charge for his lessons, however you must be aware that you still may have some expenses to do, and those are:

| | |
| --- | --- |
| | Karate Uniform: Is the student responsibility to buy their own Karate uniform. For the first 3 months new students are not required to wear a formal karate uniform. You can use a CLEAN shirt & short or jogging pants (those clothes must be plain, not pictures or words on it). We practice in bare feet, so not special shoes are required. |
| | Safety Equipments (Shin guard, Arm guard): All students must wear proper protection equipment when they starting doing sparring. Depending on the students, it may take a few months before the new student is allowed to do sparring. It is responsibility of the students to buy their own safety equipment when they are ready to participate in sparring (Usually after 3 to 4 months of training). |
WHERE WE DO THE CLASSES:

Address of training :
700 London Street (E. Kildonan) – Corner of London St. & Concordia Ave.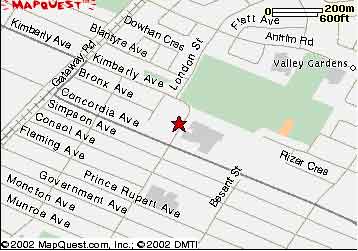 | | |
| --- | --- |
| | Parents or Guardians are welcome to stay and watch the classes as long they are quiet during class (not food or drinks are allowed) |
| | Parents or Guardians are responsible for dropping and pick up their children on time. |
If you need more information e-mail to sensei Angel Carrasco, at: angel@kyokushincanada.com or you can call at : (204) 669 - 5731 (After 5:00 p.m.)


WHAT TO EXPECT FROM OUR CHILDREN CLASSES
(8 years old to 14 years old)


Many people still have many misconceptions about Martial Arts. Hollywood has created a myth that martial artists are violent people ready to hurt and break the bones of anyone who gets in their way. However, the opposite is really the true spirit of a true martial artists.

We teach Martial Arts with the purpose of teaching children to resolve conflict, not create it.

We teach children physical skill to build self confidence, and also we teach them mental skills which will help them to resolve conflicts before anyone gets hurt.

These qualities can be very helpful to children who lived in a society where more children are being victimized by bullies and peer pressure. Kids need to learn mental self-defense skills so they can handle bullies and avoid being victims. children need to learn how to use more theirs minds instead of theirs fist.

teaching children Martial Arts can help them to learn to defend themselves without ever resorting to physical force, because "knowing that you can protect yourself can keep you from being afraid when a bully picks on you.

In our class we will emphasizes positive values like courage, discipline, fitness, healthy eating and respect for self and others.
In resume our children program will emphasizes the following:

- Discipline
- mental and physical health
- confidence and self-esteem
- focus and concentration
- respect for the self and others
- improved social skills
- Courage
- self-defense
Below is a reflection which can give you and idea what is our philosophy about Karate-Do which influenza de way our classes are orientated.
Reflection about the meaning of Karate-Do
Popularity in Karate is growing every day. More people are studying Karate, with more schools being opened every day, and more people becoming teachers. Today you can see two kinds of Karate, Sport Karate and Karate-Do. In Sport Karate, people put more emphasis on the physical aspect, rather than the mental and spiritual aspect of the art. Sport Karate have their positive benefits if they are taught by good teachers with the right set of mind. Unfortunately there are some school who use Sport Karate to focus only on competition and tournaments, because this brings more students to theirs Dojos. As a consequence their training is about becoming physically strong, to be ready to win many tournaments and medals, so they can prove to others than their schools are better than others. Not many teachers are qualified or willing to teach the mental or spiritual aspect to their students, because of the fear of losing them. More people are just taking Karate as a way of keeping themselves fit or for self-defense, or to defeat others in competitions and also as part of a program to loose weight and look good. However the Spiritual and Mental aspect is only mentioned sparsely in their programs and not being taught in a daily basis.

Karate should not be just for fighting, self-defense, or to defeat others, but rather to defeat our own egos and ourselves. As teachers we should be concentrated in teaching all the aspect of Karate, a good program should include the physical, mental, and the spiritual aspect of this art. Some teachers put to much emphasis on competition and tournaments, as a consequence they concentrate their teaching only on one aspects of the art. Kyokushin sparring can inflict serious damage to the students if they are not well prepare for it. The students should not be rush into competition without proper preparation, not only physically but also mentally and spiritually so they can have a healthy experience. The Physical, spiritual and mental health of the students should be more important that the trophies and reputation that the students may earn for the school. A teacher should have a good curriculum to teach theirs students, each level should have a balanced amount of material that the students should assimilate before passing to the next one, so we can be assured that the students learn the basics well before even attempting to go into the fighting aspect of the art. The Dojo should not be used only as a place to produce fighters.
The Dojo should be a place were we learn how to control our mind, a place were we learn discipline, and control our temper. It should be a place were we learn to understand ourselves better, learn about courtesy, and respect
ing others. A place were the heat of our training burns out our ego. Karate-Do is a way of life meaning we should try to use whatever we learn in the Dojo and apply it to our daily life. People become great Karateka not only because they have won many tournaments, but by how they live their lives, and how they carry on, the teaching they are learning in the Dojo into their daily lives. Karate-Do is about perfecting our character and to defect our own imperfections. Keeping this on mind we can develop our full potential as a human being, so we can become positive influences in society, by contributing in a more effective way to our family, communities, and to our countries.

Gichin Funakoshi, the founder of modern Karate said "To subdue the enemy without fighting is the highest skill" .